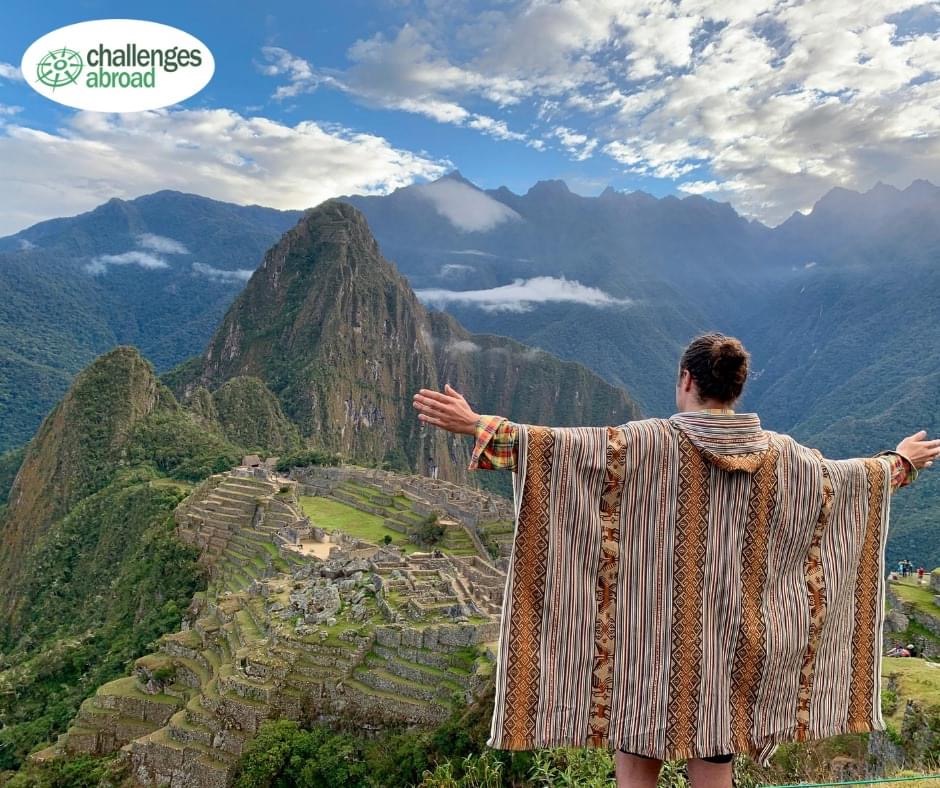 Area of interest:
Fundraising, Health and Wellbeing, Human and Civil Rights, International , Science and Technology, Teaching, Training and Coaching, Youth Work and Young People
Stellify Award:
This opportunity does not count towards the award.
Organisation Details:
Fundraising
Description of role
Challenge Participant for the Machu Picchu Salkantay Trek, Summer 2021 is an incredible opportunity to take part in an amazing volunteering experience and trek as part of group of like-minded students on a once in a lifetime adventure in Peru!
The Challenge includes one week volunteering in Urubamba in the Sacred Valley, followed by the AMAZING Salkantay Trek to Machu Picchu.
Week 1:
The first week will be spent volunteering in Urubamba in the Sacred Valley. Students will be working in one of our partner schools delivering workshops on conversation English, STEM, health and wellbeing and more. We aim to match the skill set of students with the needs in country which are continuously monitored by our permanent teams.
During this first week, students will have free time to explore the local area.
Week 2:
After acclimatising in the Sacred Valley during week 1, students will feel confident to begin the Salkantay Trek to Machu Picchu. This incredible trek passes through mountain scenery, coffee plantations, rural villages, hot springs and more before reaching the lost city of the Inca's, Machu Picchu.
Students will also have some free time in Cusco before and after their trek.
As Challenge Participant, your role will be to fundraise £1850 for the incredible Futuresense Foundation charity, of which £1000 will go towards the charity and £850 will pay for your trek, accommodation, meals and in country support throughout. Whilst making life long friends with a team of amazing students alike yourself!
Futuresense Foundation is an amazing charity aimed at assisting developing communities worldwide, so if your interested in fundraising and really making a difference whilst challenging yourself to trek to the beautiful Machu Picchu - this role is for you!
So, if you are a thrill seeker, please apply for this amazing once in a lifetime opportunity where you can make a real difference, whilst developing your own communication, teamwork and resilience skills!
Please note your interest via this Volunteer Hub page or fill out this application form with Challenges Abroad ( https://zfrmz.com/EZA6bsgwrOhxKAusLP4x ) to get started ready for this amazing, scenic trek in Summer 2021!
We are looking forward to kick starting this amazing opportunity!
*
The University of Manchester and Students' Union Volunteering Teams welcome and encourage all students to get involved in volunteering. As a University we promote equality and welcome students from all ethnicities, genders, religious backgrounds, sexual orientations, ages, socio-economic backgrounds and disabilities.
We aim to support all students in their application process and during volunteering. Should you need any help, and/or adjustments with the application or wider volunteering process please contact the University of Manchester Volunteering Team at: volunteers@manchester.ac.uk or the SU Team at volunteering.su@manchester.ac.uk
*
Skills / qualities associated with the role:
Event Planning, Fundraising, Team Working
Are volunteer expenses available?
No
Duration of role:
Ongoing / Long term
Opportunity times:
| | Mon | Tue | Wed | Thu | Fri | Sat | Sun |
| --- | --- | --- | --- | --- | --- | --- | --- |
| Morning | | | | | | | |
| Afternoon | | | | | | | |
| Evening | | | | | | | |
Can reasonable adjustments be made regarding additional needs?
Yes
Is this organisation part of the Sports Volunteering Scheme (SVS)?:
No
Minimum hours commitment
3