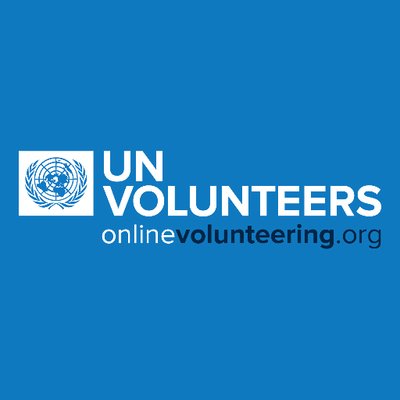 Area of interest:
Administration, Art and Design, Campaigning and Lobbying, Event Support, Health and Wellbeing, Research, Science and Technology, Teaching, Training and Coaching
Stellify Award:
This opportunity is part of 'Make a Difference'
Organisation Details:
The University of Manchester's Volunteering and Community Engagement Team provides help and information for students to find volunteering opportunities in the local community and overseas. The team runs Volunteer Days and projects in partnership with local and international charities and not-for-profit organisations, supporting students to volunteer.
Description of role
The United Nations Volunteers (UNV) programme contributes to sustainable human development through volunteerism worldwide. Online volunteering allows organisations and volunteers to team up to address sustainable development challenges – anywhere in the world, from any device. Online volunteering is fast, easy – and most of all, effective.
There are about 90 different projects you can sign up to take part in, such as creating social media graphics, translating documents, or researching fundraising opportunities. Some opportunities require specialist knowledge, but lots are available to anyone.
HOW DO I SIGN UP?
Click the Apply Now button below and a member of the Volunteering Team will be in touch by email to explain the next steps, including how to record any UN Online Volunteers hours for the Stellify Award or the Manchester Leadership Programme.
Skills / qualities associated with the role:
Numeracy and Finance, Creative Skills, Administration, Marketing and PR, Research, Written Communication Skills
Are volunteer expenses available?
No
Duration of role:
Ongoing / Long term
Opportunity times:
| | Mon | Tue | Wed | Thu | Fri | Sat | Sun |
| --- | --- | --- | --- | --- | --- | --- | --- |
| Morning | | | | | | | |
| Afternoon | | | | | | | |
| Evening | | | | | | | |
Can reasonable adjustments be made regarding additional needs?
Yes
Is this organisation part of the Sports Volunteering Scheme (SVS)?:
No
Minimum hours commitment
This opportunity has no minimum hours commitment and can be completed in your own time.