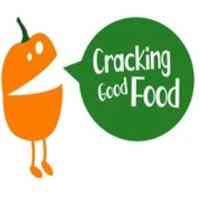 Area of interest:
Catering, Children, Community Work, Education
Stellify Award:
This opportunity is part of 'Make a Difference'
Organisation Details:
No information has been provided.
Description of role
We love cooking together to share and pass on knowledge, whether you're an experienced cook or a total beginner. The Cracking Good Food workshops are all about good old home cooking. Our Cooking Leaders prepare delicious dishes using seasonal ingredients, sourced from local shops as we want to support our local economy. Making meals as a group lets you try out recipes, learn new skills, taste different flavours, share money-saving tips and ask plenty of questions! And once the food is ready, we all sit down together to enjoy the feast and talk. We hope that this experience will be a very positive one and that you'll volunteer again. Cooking with so many people/groups means that each one can be very different but you have the opportunity to learn and work with a diverse range of social groups This role involves assisting with room set up, registration and refreshments at the session start. Throughout the session they assist the cooking leader preparing the dishes and where possible, pre-empt requirements. There's plenty of opportunity for the volunteers to learn new skills, recipes and techniques. A meal is provided and we all sit and eat together before everyone helps to clean and clear away the work area
Skills / qualities associated with the role:
Oral Communication Skills
Are volunteer expenses available?
Yes
Duration of role:
Ongoing / Long term
Opportunity times:
| | Mon | Tue | Wed | Thu | Fri | Sat | Sun |
| --- | --- | --- | --- | --- | --- | --- | --- |
| Morning | | | | | | | |
| Afternoon | | | | | | | |
| Evening | | | | | | | |
Can reasonable adjustments be made regarding additional needs?
Yes
Is this organisation part of the Sports Volunteering Scheme (SVS)?:
No
Minimum hours commitment
2
Thoughout Greater Manchester