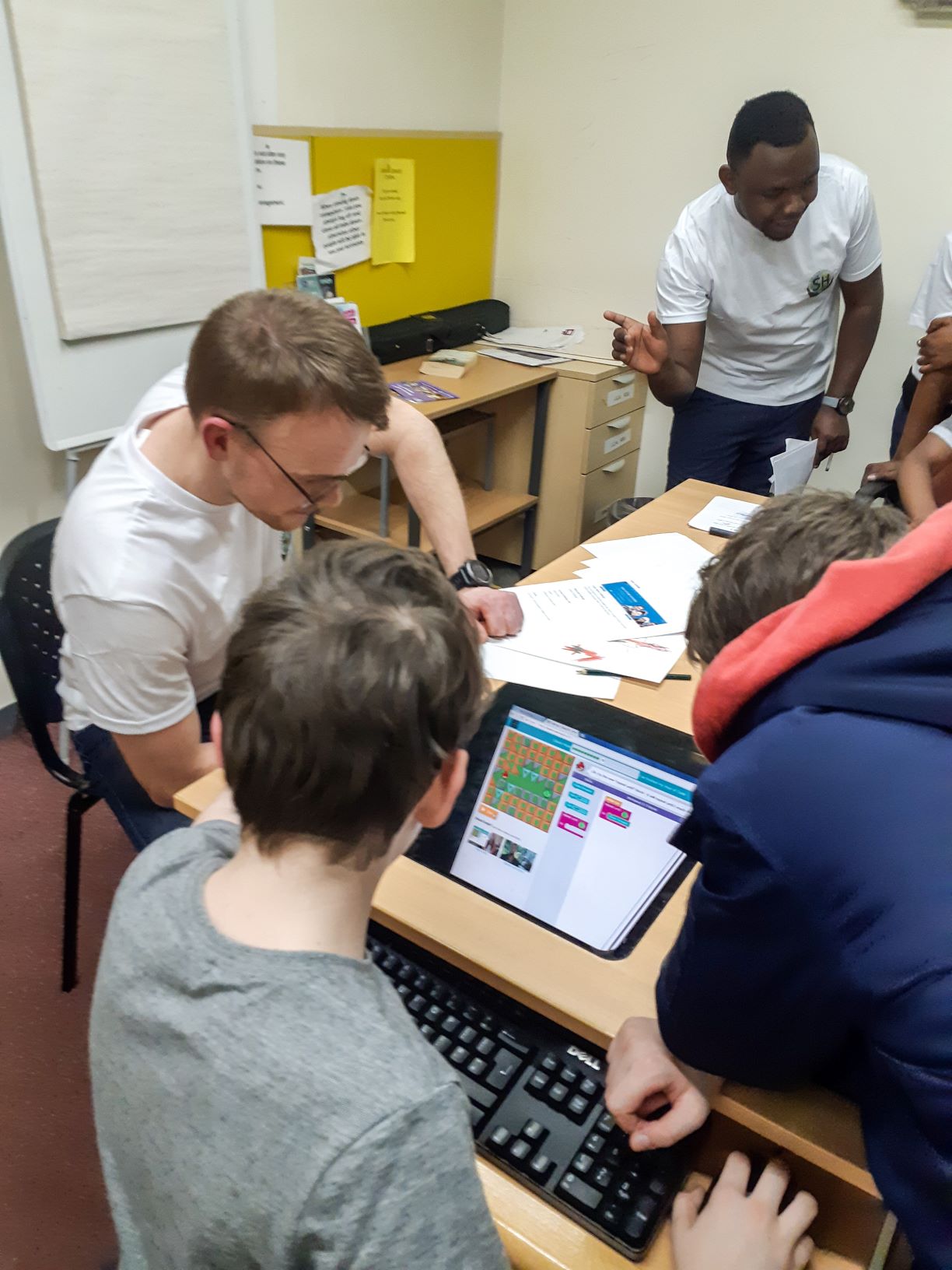 Area of interest:
IT, Research, Science and Technology
Stellify Award:
This opportunity is part of 'Make a Difference'
Organisation Details:
Caring for disadvantaged children through Computer Skills, Education, Healthcare, Community Development, Social Housing and Poverty Alleviation.
Description of role
We are looking for web developers with experience in WordPress and or/IMXPRS/IM Creator sites. Responsibilities will include maintaining and updating the websites, take advantage of sites developments, remain engaged to the public and incorporate the best SEO practices. Our website can be reach through one site, and is up and running, but we need volunteers to help us with weekly updates and ongoing content and design refreshes.
Skills required: Proficiency in HTML, CSS, JavaScript and PHP
* An understanding of how web applications work including security, session management and development practices.
* Well-versed in technical trouble-shooting
* Proven experience in website maintenance, web development & designs
When needed: The volunteering position will start as soon as the references/arrangements have been checked.
Time & Day: Monday to Sunday, morning, afternoon or evening as pre-arranged or agreed.
Duration: We require the volunteer website developer to commit for a minimum of 9 months, to enable them to get the most out of the role.
Benefits & Rewards:
Training opportunities to enhance your role;
Volunteers expenses covered in line with our volunteer Policy;
Impressive skills to add to your CV and a reference if/when you need it;
Volunteer's Certificate and Recognition
The opportunity to utilise and engage your creative mind with acknowledgement giving to your work;
Opportunity to meet other people, boosting your interpersonal skills as well as working in a team.
Come and join our enthusiastic team!
Transport info:The following transit lines have routes that pass near "Langworthy Cornerstone Building" - Tram: Eccles Line; Bus Nos: 10, 50, 52.
Skills / qualities associated with the role:
Creative Skills, IT Skills, Research, Team Working, Written Communication Skills
Are volunteer expenses available?
Yes
Duration of role:
Ongoing / Long term
Opportunity times:
| | Mon | Tue | Wed | Thu | Fri | Sat | Sun |
| --- | --- | --- | --- | --- | --- | --- | --- |
| Morning | | | | | | | |
| Afternoon | | | | | | | |
| Evening | | | | | | | |
Can reasonable adjustments be made regarding additional needs?
Yes
Is this organisation part of the Sports Volunteering Scheme (SVS)?:
No
Minimum hours commitment
12 HOURS PER MONTH
451 Liverpool Street, Langworthy Cornerstone Building