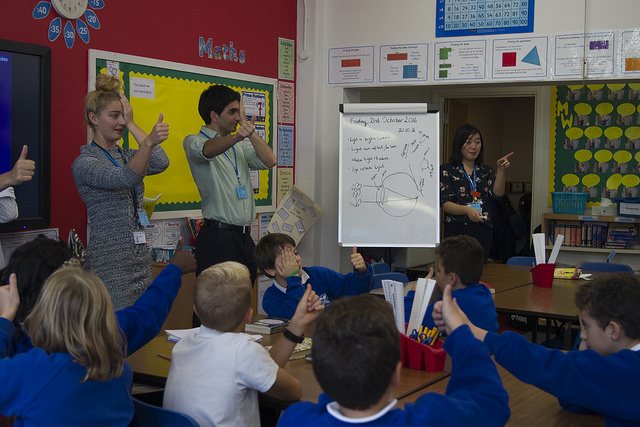 Area of interest:
Children, Community Work, Disability , Education, Health and Wellbeing, Teaching, Training and Coaching
Stellify Award:
This opportunity is part of 'Make a Difference'
Organisation Details:
Eye Heroes is the UK's first child-led campaign to fight avoidable blindness. Children are trained through volunteer-led interactive workshops in schools to become eye health champions, and inform adults in their communities about eye health and the benefits of regular eye tests.
Description of role
Volunteers would conduct fun and engaging one-hour workshops to train children on eye care and eye health and help them be change agents as Eye Heroes for eye health with adults in their social circles.
Volunteers have the option to become a Local Lead for Eye Heroes if there isn't one in the area. Local Leads are our main point of contact for coordinating and communicating future workshops in a specific region. Volunteers who choose to be Local Leads will contact schools, recruit more volunteers for the workshops, and promote Eye Heroes with the local community and local partners.
Workshop toolkit and resources will be provided by Eye Heroes. Volunteers will interact and engage with the children using games, videos, role play and interactive activities. The teachers are expected to be in the classroom to provide supervision. The Lead volunteer would coordinate with the school on the logistics planning for the workshop.
School workshops can be delivered remotely.
Skills / qualities associated with the role:
Customer Service, Event Planning, Leadership, Oral Communication Skills, Practical Skills, Public Speaking, Team Working
Are volunteer expenses available?
Yes
Duration of role:
Ongoing / Long term
Opportunity times:
| | Mon | Tue | Wed | Thu | Fri | Sat | Sun |
| --- | --- | --- | --- | --- | --- | --- | --- |
| Morning | | | | | | | |
| Afternoon | | | | | | | |
| Evening | | | | | | | |
Can reasonable adjustments be made regarding additional needs?
Yes
Is this organisation part of the Sports Volunteering Scheme (SVS)?:
No
Minimum hours commitment
one hour